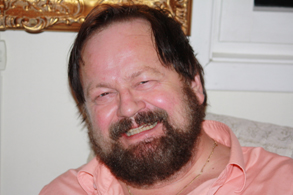 Odd Runar Gulbrandsen, operates regular psychologist practices. He teaches at the Anita Maria's course, but does not conduct the courses.

Odd Runar Gulbrandsen is a psychologist. He has further, and is thus a specialist in clinical psychology.
Odd Runar receive reimbursement from the social security system, and are entitled to, as they say, "take ill in cure". He is first and foremost, call the therapist, and is concerned with the direct verbal and nonverbal contact here and now. It is in the open dialogue that change can happen. Therefore, efforts concentrated on the largest possible direct emotional contact here and now.

Change does not happen primarily through the understanding of historical patterns, or emotional discharge, but it put emotions in motion, in the face of another. In addition to the Odd Runar is passionate about the psyche different mazes, he is also concerned about the freedom, openness and serenity that can only exist if the psyche and the body finds its rest in the spiritual. Together with many different therapy experiences, has he also used meditation and made different Asian body practices, within the various Buddhist traditions since 70 years. Even if he sticks to traditional psychotherapy, he has great insight into the transpersonal psychology in the Spiritual psychotherapy. Odd Runar has had a close relationship with Peter Goldman (founder of the White Lodge of England and a descendant of practical mystic Ronald Beesley) since 1997.
For contact, send a letter to
Odd Runar Gulbrandsen
O.H.Bangsvei 25
1363 HØVIK
NORWAY

sms to +47 404 13 278
Or send e-mail: oddrunargulbrandsen@hotmail.com