OWN TEXTS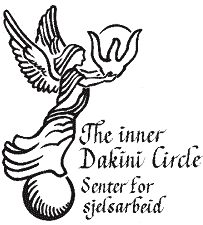 Man chooses anxiety
'cause it's afraid of
the opness of loving
Fear come
through lach
of recognition
and mastery
In hatred
desire
and ignorance
'See' it
'Meet' it
Transform it
Any cigarette
chokolate
quarell
Hide 'that childhood-
'that marriage-
'that continual lifehistory -
you tell yourself ........
There is noe guilt
just detours
All days should be lived in gratitude
All days should wake your for something to give
That will be your greatest happiness
The only reason humans suffer
Is they betray themselves
One can no longer respond spontaneously
to the inner guidance one continually receives
'Cause one constructs ones life from thoughts and calculations
that resists the spiritual live our soul
wants to realize
There is inner guidance in your life
But because you wait for the great visons
Spectacular happenings
Sensational experiences
You don't attend to it
Let your motivation and practice be to increase your Humility and inner compassion
And you will see God in all those fantastic details your life is full of
Let the earth you stand on become your Holy Ground
Your own palace-garden
Your temple
Let every moment become your Holy Moment
Your greeting to Life and friend
Let us all participate in each others now
In nature
Perspectives over mountains
Then storms might rage
We're still there
We're together
We're life
We are each other
Let your prayer be your love for life and God
And know this power
To grow more spontaneous each step of the path
And that is itself the attention
that carries you to your next stage
You won't reach the soul through the intellect
You won't reach the soul through magic and answers
The soul seeks a journey through dark valleys and narrow alleys
To feel th ego-patterns too tight
and limiting for body and mind
Then we seek our nakedness
Where all the clothes fall off
Then the souls expression is seen
This journey demands presence and dedication
Seek equality and thank Life for every step
Why not tackle your moments as you live,
you still have to deal with your past while when you die
Know that the body finds its silence
mind empties
heart is open
clear awareness
Change how you tell your life story to yourself
Re-tell the story and let it be new
here and now
see everything you have more than mom and dad already
Know that you can drop the light and joy into
the old way, the old trees
When a person is dying
keep calm, tranquility and respect
not touch or mas
so you do not break the inner meditation
and peaceful passage
When death has intrådd
our bodies shine
Only then is the inner meditation complete
body is left behind and you can touch
Death is just as vulnerable as the birth
We are all born
we will all die
Those who have worked with cosmic energy and consciousness
in life
will easily go through the dying process and on to
freedom
The body remembers what we may have forgotten
It lights everything up again and shows us
before release
Do you dare to look honestly and deeply into your hidden mind
you will live with simplicity conscious and happy
And you will in your last moments
dropping body
just nSome and happy
And never be afraid of the time
The universe is in perpetual motion
When you know you can not stand still
Take your choice that you want to live with
Also the 'after' every time steps
Your work might burn yourself out
But a larger work of your soul's longing
Will provide fire
However, to perform
unstoppable
Drizzle with joy
And even more
Most people go by their own inner dialogue
although they speak with you
They rarely hear 'what' you say
and the answer you rarely something new
It is when the day begins to think of me
let your mind understand there's another way
a path in touch
In joy and peace
it is velsingenelsens real
and amongst be two
It is wise to practice to become familiar with
All their vicarious needs
behind every action
No one benefits they can
At least not to
Parents' brains are in the children's
It is important to provide the healthy growth potential
and let the children on
Is there a parent you married?
What is consciousness of history sit most stuck in?
Make your child the favor by 'see'
so they can move on
How could it go so wrong
When everything was so good
When everyone has equal initially
And is it part of the same universe
Without ego's admission
Will it always be access to the well
There is always a possibility
Be who you want to be
lifetime
For yourself
For all around you
Remember the rings in the water
The sky is not the end
And all sentient beings are limitless